Flat shifting is one of the most hectic things one can come across and it is in this circumstance a reliable movers is required. We are one of the best movers and packers in Ajman as we offer not only an array of services but also at the most reasonable prices. Our services range from packaging, office movers, residential movers, corporate shifting, installations, storage and warehousing etc. We are customer oriented and give it our best shot to attain 100 percent customer satisfaction.


Flat moving involves a huge amount of effort as numerous items such as the desks, sofa set, beds, computes, various other furniture, and stationery have to be relocated. Our professionals make this tedious task look like a piece of cake. We help our clients in every aspect of their shifting. Firstly, we help them in packing the items with the superior quality packaging materials, shift the items carefully, unpack and then in installing those items.
Equipped with well trained professionals, we can proudly call ourselves the best office packers and movers in Ajman. Another essential matter we take care of is about rendering the services on time. We also provide other services for office moving such as reconfiguration of the present office by creating a space plan and maximizing the productivity.
Our special team of experts gives the exact tips and appropriate advices which makes the shifting process simple and damage free.
Why should you choose Safa movers and packers in Ajman
Our comprehensive list of relocation services executes the packing, loading, unloading, and transporting your goods in a secure manner.
Who doesn't want to get the best deal for relocation services? If you are looking for the same then you can choose a trustworthy moving company on whom you can put your entire task under any conducive circumstances. For this reason, only, we Safa movers and packers in Ajman are serving our reputable clients with all types of services related to packing and moving of your goods. There are many benefits that you can get from us.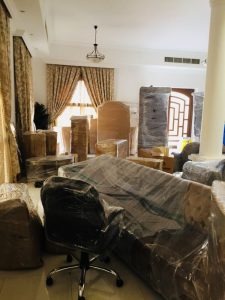 Our Packaging process is done under the supervision of senior executive or relocation experts with our professional team and trained labors to pack and move customer goods safe and secure.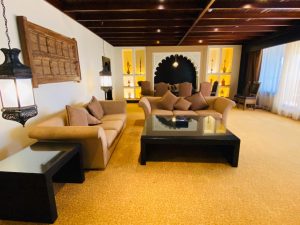 We, Safa packers and movers in Ajman always do our best to make packing and moving smooth and hassle-free. We value our customer's goods according to that packaging material is selected and the quality of packing material is used in order to avoid damage and brokerage during transit.
Moving of household goods and commercial goods is performed with different vehicles according to customers' needs and requirements of household goods. We use portable home relocation services.
Portable homes are designed especially for relocation or moving of goods. We, Safa packers and movers in Ajman use closed body container ie large or small based on the different needs of people for moving their household belongings. We use trusted and reliable drivers and time-bound moving your goods.
What are the cost affecting factors that influence packers and movers in Ajman
The distance to be covered from the current place to destination.

Total volume and weight of items that need to be packed and shifted.

Size and type of truck/vehicle required for transferring goods.

Types and quantity of packing materials and moving boxes required in packing.

The floor of buildings at both places – source and destination.

Manpower requirement, difficulty level, and time consumption in the process.

Brand value of movers and packers, and experience of moving crew.