Looking for movers and packers in Dubai? Get fast and hassle-free moving services from packers and movers in Dubai. The best choice for packers and movers, flat shifting in Dubai is undoubtedly Safa movers, providing quality moving services for years and still continues.


Flat moving involves a lots of works as many items such as the desks, chairs, table, sofa set, beds, shelves and various other furniture, and stationery have to be relocated. However this isn't a task for the experienced professionals of Safa Movers in Dubai. All the stages of shifting a systematically managed and executed by the experts of Safa Movers. The packing materials used are of international brand. Even though Safa Movers and packers in dubai is the most affordable movers in Dubai we make no compromises in our quality services.
Safety of the valuable goods of our customers is our foremost concern. We promise that no damages will occur and in case of any slight damage the whole item will be replaced by Safa Movers and packers in Dubai. We have an efficient team of workers who are keen in putting their maximum to deliver the best and accurate services in packing and moving.
It is unscientific in this modern age because it's very time consuming and expensive too. Think once as you have to take charge of this for a whole day might leaving your job and stress as well.
Moving with us is a very wise idea as we provide you this service at a reasonable price and relocate all the household or office stuff.
Packers and Movers in Dubai
As a leading Dubai office removals company, we are a 'one-stop-shop' for all your office relocation needs. We offer complete and reliable relocation solutions to commercial clients across Dubai.
Moving home is the start of a new adventure. We specialize in planning flat and house removals and our aim is to make things simple for you. At Safa movers in Dubai, we specialize in planning flat Moves and house removals with an aim to make things simple for you. We guarantee an excellent removal service – on time, stress-free, helpful and friendly.
Moving flat within Dubai can certainly be very different than moving from a house, not to say that there will necessarily be less to move, but subject to the age, design, layout, floor in which the flat or apartment is.
It can make moving flats a lot trickier than first assumed as there are a number of contributing factors that have to be taken into consideration. All our home removals teams include an experienced foreman, who'll be working from your detailed itinerary and floor plans. We'll label all your boxes so everything ends up in the right place.
Safa movers consider flat shifting service as it's primary function. With top professionals from the packers and movers domain leading the team, our household goods relocation services are simply the best in Dubai.
From taking care of fragile crockeries, safeguarding your sofa or ensuring proper car shifting, our flat shifting team knows how to handle every item reliably. When you want good flat shifting services in Dubai, we are the only packers and movers in Dubai to look for.
We are organized and we are experienced packer & mover service provider in Dubai and all over the United Arab Emirates. We know your items are important to you that's why we offer customized levels of service.
We know your items are important to you, so we take extra care with our unique specialization along with expert and professional approach and quality services in Dubai.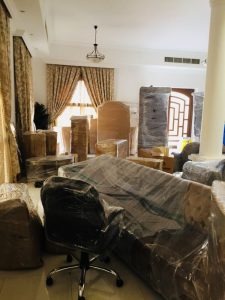 We are reliable, fast and efficient home movers in Dubai who can handle your move with success! We all wish to move to a new home without much stress and complication.
We are experienced packer & mover service provider in residential and commercial locations and no matter the context, we know your items are important to you. That's why we offer customized levels of service for packing and moving your belongings.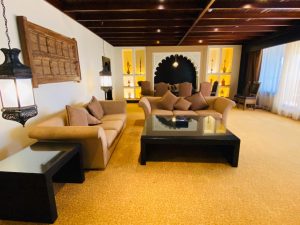 With a reliable and strong team, Safa movers have become a much-appreciated name among a few top trusted and dedicated packing and moving companies in Dubai and across the United Arab Emirates.
Understanding the shifting needs & the present scenario, we have developed a smooth & reliable moving process and have trained our teams across all branches so as to provide you safe as well as quality services without paying high prices, especially for the cities like Dubai.
When you are moving your precious possessions anywhere. It pays to use the services of a professional moving company who values your house or flat and your possessions as highly as you do.
If you choose Safa movers as your moving company you can be confident that you have the back up of the latest technology and highly trained staff. Though We are a leading moving company in Dubai, delivering world-class removal and storage solutions at highly competitive prices.
we have become the one-stop solution for any kind of packing and moving needs in Dubai.Our packing and moving services are available so we can take the heavy work off your hands, literally.