At Safa Movers Dubai our ultimate objective is to create one of the best moving service with the minimum amount of downtime for our clients to ensure that their business continues to function with as little interruption as possible. We strive always to provide the best possible solution to our clients specific requirements.


Our comprehensive moving and relocation services include
Commercial Relocation
Relocation, delivery and installation of IT Equipment
including decommissioning and recommissioning of equipment
Project Management services (as standard on all moves)
Storage
Archive Storage
Library Relocation
Expert packing and sequential filing
Crate Hire
Crate Management
Waste Disposal
Our expertise team in moving, packing, storage & warehousing, etc enables you as an individual or businesses relocate at affordable tariffs for office shifting in Dubai, UAE. We take care of all your requirements in house with a skilled and experienced faculty as the leading office shifting company in Dubai. Being the leader, we make sure that your requirements are fulfilled here at Safa Movers. We also provide a 24 hours open call support to all our customers. We are at your doorsteps to take your relocation and make it happen with zero hassles and tensionless for you as a customer of Safa Movers, UAE.
Advanced technology is used by Safa movers in packing techniques. We have warehouse facilities too. So our experts make a detailed plan of the entire packing process including the modes of transportation of the goods so that the packing is done in the most reasonable way. The timely delivery of the products is guaranteed by Safa
Safa Movers Dubai is primely concerned about the value of our customers and offers a no Damage Guarantee. In case of any minute damage to any of the possession, a complete replacement is offered by Safa Movers in Dubai. The moving, loading and unloading will be done in the best manner ever.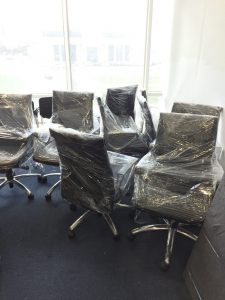 Safa Movers have 15 years of experience in office shifting services in Dubai. We have experts skilled in the office shifting process. we offer varied office shifting services in Dubai with packing and moving solutions to different types of clients.
Safa Movers in Dubai provides the best international office shifting services in Dubai regarding any kind of relocation or office shifting. Our incomparable services make us the leader in the office shifting industry.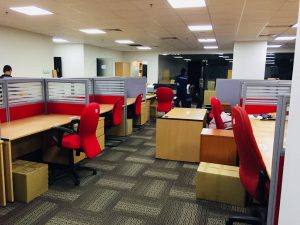 We Safa movers aim to render quality services without compromising in time management. This makes Safa movers the pioneer in such a competitive industry.
The best quality materials are used for packing and separate packings are done for electronic items and wooden furniture. Ultimate protection of the goods with no damage is assured by Safa movers.
Packing and moving is not a simple task for a person who is engaged in many other works. It requires good planning, systematic executing and above all a lot of time. If done in a lazy manner it could result in a huge financial loss.
So it is always best to leave the responsibility of packing and shifting to movers. We ensure the best services as we have experienced professionals who offer the best services for clients.
To make a wise decision is the greatest challenge and you should be extremely wise and opt for the leading packers and movers in Sharjah that are the Safa movers who offer the most professional guidance and work in a short period of time. We will serve you a secure and effective move.
we know experience matters. We have the best significant experience in moving service. That's why customers trust us. Our years of experience in the packers and movers field helps us to serve you better.
Safa Packers And Movers Office relocation services as a professional and recognized movers company in Dubai, Our packing material is created and designed to best protect all items being moved.
We Safa packers and movers provide all the necessary office packing material for the move. Which will deliver on time and at the location and in accordance with the move plan. Labeling is very important step of an Office move.
It allows our team to quickly identify the items and will transported and where they have to be place which increases our efficiency.
A general layout plan of the new offices will drawn up. Depending on it's size and structure, labels on boxes and furniture will have to display the building, room and area number, for new location. This will ensure that items will place at correct place, resulting in smooth and efficient move.