International moving is not an easy task at all. It creates a lot of mental and manual strain. Above all the thought of packing will make you go head over heels. It is indeed tough to move from a place of your comfort zone to an entirely new place ad create a home there. It takes a lot of time but not with Safa Movers. Safa Movers in Dubai have a team of experts to organize a smooth move and ensures that your valuables reach the new place with utmost safety and protection. The friendly team of trained professionals of Safa movers in Dubai also sets up your new home and make you feel comfortable in your new place.
Best International Movers in Dubai
Advanced technology is used by Safa movers in packing techniques. We have warehouse facilities too. So our international movers in Dubai make a detailed plan of the entire packing process including the modes of transportation of the goods so that the packing is done in the most reasonable way. The timely delivery of the products is guaranteed by Safa.
The customers can reach the new place and feel like their previous home in a new place. Safa Movers ensures to provide services up to your marks and sometimes beyond that. We have a great team of hardworking employees who has years of experience in shifting and packing. Based on their experience they may give out suggestions and tips to make your packing simple and reasonable. So do not think twice and hand over your responsibilities to the biggest names of packers and movers.
Packing and moving is not a simple task for a person who is engaged in many other works. It requires good planning, systematic executing and above all a lot of time. If done in a lazy manner it could result in a huge financial loss. So it is always best to leave the responsibility of packing and shifting to movers. We ensure the best services as we have experienced professionals who offer the best services for clients.
If you are in search of the most reliable and the best international moving service providers in packing and moving then you have visited the right column. Safa Movers is the exact choice for excellent packing and shifting services.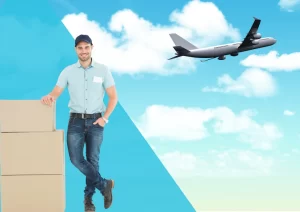 When it comes to choosing packers and movers one needs to look at the years of expertise the company has in that field. At Safa movers, we know experience matters. That's why customers trust us. Our years of experience in the packers and movers field helps us to serve you better.
Safa Movers provides the best quality of work from professionals in an affordable amount within a short term period. This made us the best international movers in Dubai.
Safa Movers is primely concerned about the value of our customers and offers a no Damage Guarantee. In case of any minute damage to any of the possession, a complete replacement is offered by Safa Movers. The moving, loading and unloading will be done in the best manner ever. We provide stunning movers and packers services like Safa Movers in Sharjah. We are an international movers in Dubai was u can trust us blindly. Customer satisfaction is our main priority.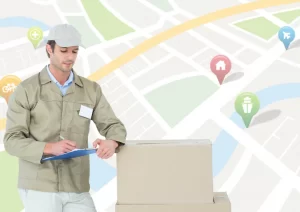 Most Common Moving Mistakes to Avoid while International moving
All of us might have faced situations where we moved our crucial items to a new place. Most of us will get the chance to do this thing for sure. Moving our household items, vehicles and other important items is not an easy task. We have to prepare better to make this happen. Here the common mistakes we do while moving.
Improper Packing

Labelling

Moving with unsafe items

Not choosing good movers
If u make these mistakes, the hassles can increase a lot. To avoid this, you have to contact the best movers and packers in Dubai. Safa packers and movers in Dubai is primely concerned about the value of customers.