Safa Packers and Movers in Sharjah is one of the leading moving company in UAE. Safa movers is the only name for efficient packing and moving in Sharjah. Right from the beginning ,our team relieves your stress of packing by arriving at the spot on time and beginning the packing procedures. The goods are moved safe to the new spot and unpacked and installed with care. Time management is a quality of Safa Movers which we boast about .Throughout the years Safa Movers had made no compromise in it too.
Advanced technology is used by Safa movers in packing techniques. We have warehouse facilities too. So our experts make a detailed plan of the entire packing process including the modes of transportation of the goods so that the packing is done in the most reasonable way. The timely delivery of the products is guaranteed by Safa movers.


When it comes to moving or any relocation requirements, we at Safa Movers are the best mover company in Sharjah. We provide exciting services and deliver them on time. The reason why we are the best choice among other movers in Sharjah is that we provide the most reliable and affordable moving services without compromising in the quality.
Safa Movers in Sharjah has the best team of well trained professionals to deliver an array of services. We make no compromise in the quality of our services. We use only branded packaging materials. Safa movers ensures no damage is caused to the goods upon shifting and is also ready to replace the item in case of any slight damage.
The customers can reach the new place and feel like their previous home in a new place. Safa Movers ensures to provide services up to your marks and sometimes beyond that. We have a great team of hardworking employees who has years of experience in shifting and packing. Based on their experience they may give out suggestions and tips to make your packing simple and reasonable. So do not think twice and hand over your responsibilities to the biggest names of packers and movers.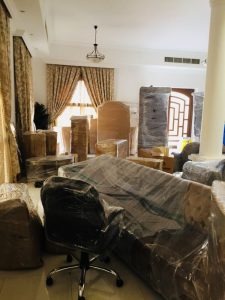 Packing and moving is not a simple task for a person who is engaged in many other works. It requires good planning, systematic executing and above all a lot of time. If done in a lazy manner it could result in a huge financial loss. So it is always best to leave the responsibility of packing and shifting to movers. We ensure the best services as we have experienced professionals who offer the best services for clients.
If you are in search of the most reliable and the best international service providers in packing and moving then you have visited the right column. Safa Movers is the exact choice for excellent packing and shifting services.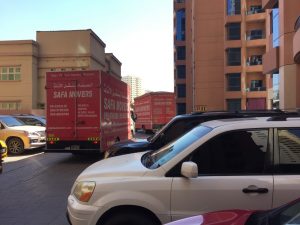 We know that experience matters in packing and moving services. We have significant experience in this field for so many years. So this the right place you have visited. We support our customers in the whole relocation process. Customer satisfaction is our main priority.
Advantages of Hiring Safa Movers
Being an eminent packers and movers in Sharjah, we offer a comprehensive range of removal and storage on which we can trust out of the box for being top-notch name in the industry.
Our comprehensive list of relocation services executes the packing, loading, unloading and transporting your goods in a secured manner.
Who doesn't want to get best deal for relocation services? If you are looking for the same then you can choose a trustworthy moving company on whom you can put your entire task under any conducive circumstances. For this reason only, we being a top-notch packers and movers in Sharjah is serving our reputable clients with all types of services related to packing and moving of your goods. There are many benefits that you can get from us.
Our Packaging process is done under supervision of senior executive or relocation expert with our professional team and trained labors to pack and move customer goods safe and secure.
We, Safa movers and packers in Sharjah always do our best to make packing and moving smooth and hassle free. We value our customers goods according that packaging material is selected and quality of packing material is used in order to avoid damage and brokerage during transit.
Moving of household goods and commercial goods is performed with different vehicles according to customers' needs and requirements of household goods. We use portable home relocation services.
Portable homes are designed especially for relocation or moving of goods. We, Safa packers and movers use closed body container that is large or small based on the different need of people for moving their household belongings. We use trusted and reliable drivers and time bound moving your goods.
We provide reliable and trustworthy packing & moving service that deals with effective packing and reliable transport of your household and also workplace goods.
Safa movers and packers in Sharjah offer experienced and qualified personnel assistance to get on the load to decrease the worry of moving and are recognized as one of the leading packers and movers in Sharjah for this reason.
We Safa movers and packers in Sharjah have actually made great deals of track record, importance, and connection amongst the clients. Additionally, we have actually set up a strong network of markets throughout the UAE and possess a unique transportation network in all Emirates.
Our team includes problem-solvers, expertise, and qualified staff to supply solutions to your household requirements and freight challenges.
Our warehouses in different parts of the nation are secured and very big and perfectly insured assuring the total safety of your goods.