Storage and Warehousing In Dubai
Warehouse storage in Dubai
Looking for warehouse storage Dubai? Safa movers have separate warehouses designed for commercial and personal uses. So do not hesitate to be a part of Safa movers to avail warehousing and storage services.
Making wise decision is the greatest challenge and you should be extremely wise and opt for the leading movers and packers in Dubai that are the Safa movers who offer the most professional guidance.

The type of warehousing that's right for you depends on your needs. We Safa movers have separate warehouse storage in Dubai. We provide long and short-term storage services with the best warehouse spaces in Dubai.
To fulfill customer satisfaction, we have the best team with skillful workers who are fast and efficient. Our warehouse management team provides the best quality of work all over Dubai.
Whether you decided to store the items with us, we provide all the facilities including assembling all the items.
We Safa movers are personal storage solution providers with a large space and secure storage boxes with all the security.
We are much more experienced in storage and warehouse services in Dubai. We promise that no damages will occur, Safety of the valuable goods of our customers is our foremost concern.
The need for Warehouse while shifting
The entire process of shifting is hectic. Packing and moving the things is one requirement but there are people who have one another step in their relocation and it is storing the items at a place for time being.
The warehouse is the perfect place where we can keep our things for the prolonged move. Safa Movers provides the services of Warehouse storage in Dubai.
Through our experienced operations team, we can handle various kinds of supply chain operations and services. Our objective is to reduce our client's overall Logistics Cost and Increase their Customer Order Serviceability.
If you are hiring a professional mover for the task, you can choose us without thinking. We provide the best services in warehouse storage in Dubai.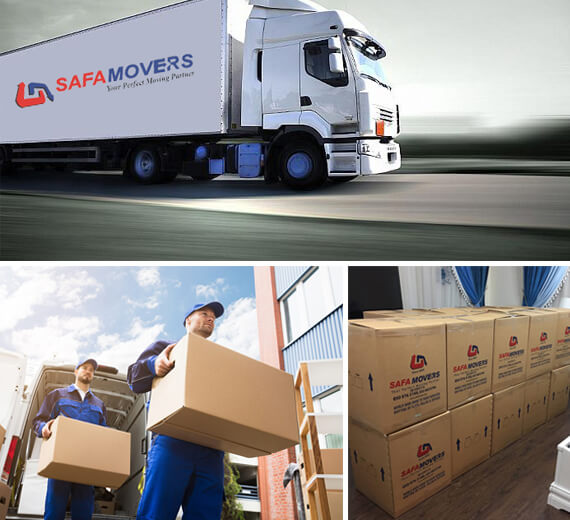 Being the leading storage and warehouse company in Dubai, we Safa movers packers and movers assist our clients in resolving their warehousing problems related to the storage of their goods and products.

There are many providers of warehouse services in Dubai but our services top the chart when it comes to delivering services like storage & warehouse in Dubai, UAE.
Our warehouse in Dubai offers an affordable and accessible solution to every need of the client. This made us one of the best storage and warehouse companies in Dubai.
We provide on-demand warehousing space and complete end-to-end logistics operations for our clients from Transporting the Goods from Source to our Warehouse, Inwarding the Goods, Quality Check, Storage, Dispatch, Reporting, and End Customer Delivery Transportation.
Customer Benefits
Distribution & Delivery all across Dubai within a short time.
Lower Inventory Holding and Handling cost.
Effective use of warehouse space during peak and non-peak seasons and order level.
Inward the Goods, Quality Check, and Dispatches, Real-time update of inventory stock.
Continous focus on Process Improvement and Efficiency.
Looking for packers and movers in UAE?
Reasonable price
Trained Crews
Quality Packing
Customer Focused Services
Advice & Support Services
Free Survey & Price Estimation