Warehouse Storage in Sharjah with years of experience in Sharjah, UAE. Get professional Storage and warehousing in Sharjah from Safa Movers. Safa is the pioneer warehouse storage company in Sharjah with a dedicated team of experts in delivering world class moving support and service in Sharjah and all over the United Arab Emirates. 
When it comes to warehouse storage in Sharjah, you need a trusted partner who can provide secure and efficient solutions for your goods. Safa Movers understands the importance of warehousing and offers the best services to meet your storage needs.
Contact Us For Warehouse Storage – 971 65393115
Spacious and Versatile Warehouse Storage Space in Sharjah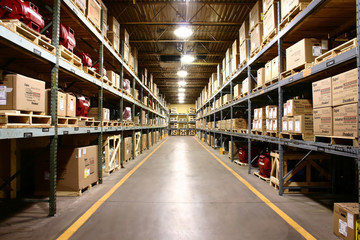 Secure and Climate-Controlled Facilities
At Safa Movers, we take pride in our state-of-the-art storage facilities that are designed to ensure the safety and security of your goods. Our warehouses are equipped with advanced security systems, including surveillance cameras and access control, providing round-the-clock protection. Additionally, our climate-controlled spaces protect your sensitive items from extreme temperatures and humidity.
Flexible Storage Options
We understand that each business has unique storage requirements. That's why we offer versatile storage options to accommodate your needs. Whether you need short-term warehousing or a long-term storage solution, our spacious facilities can cater to various inventory sizes.
Safa deals with all kinds of packing, moving & warehousing services in Sharjah. Safa Movers is Sharjah's biggest Storage and warehousing company with experience since 2005. As a turnkey service provider in Sharjah, we thrive to ensure client satisfaction at its root level on various Storage and warehousing services in Sharjah, United Arab Emirates.
Storage and warehousing in Sharjah with quality in delivering quick assistance with accurate solutions are what is making Safa the no.1 Warehouse Storage  company in Sharjah. We guarantee cent percent satisfaction to our customers in delivering and dispatching all our services without any hassles in UAE.
Safa does not believe in delivering dialogues but in delivering service at its best quality. Our mission is to prove world class support round the clock with people working to assure that this is delivered to you as we are the no.1 Storage and warehousing in Sharjah.
Affordable Warehouse Storage Rates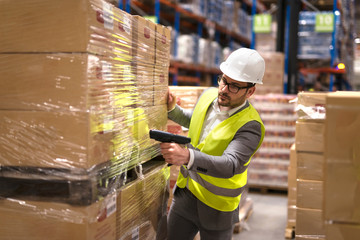 Transparent Pricing Structure
At Safa Movers, we believe in transparency when it comes to pricing. Our warehouse storage charges are competitive and tailored to suit your budget. We offer flexible pricing plans based on the duration and volume of storage required. Contact us today for a detailed quote.
Cost-Effective Solutions
We understand that warehouse storage cost is a crucial factor for businesses. By choosing Safa Movers, you can optimize your storage expenses without compromising on the quality of service. Our cost-effective solutions ensure that you get the best value for your money.
 Types Of Warehouse Storage in Sharjah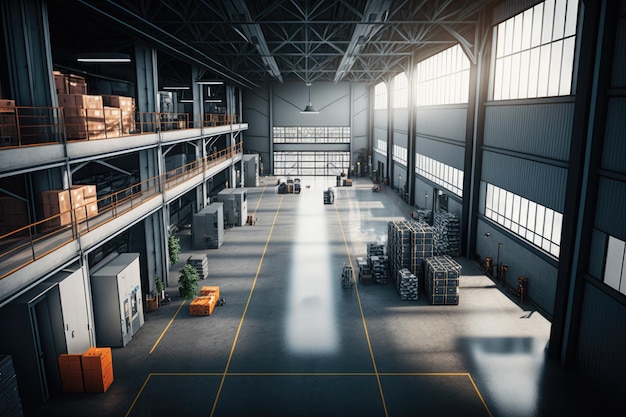 Warehouse Storage and Distribution: Safa Movers provides seamless integration of storage and distribution services. With our expertise, you can streamline your supply chain and enhance your operational efficiency.
Warehouse Storage Management: Our professional team is well-versed in warehouse storage management. We employ industry-leading practices to maximize space utilization and inventory control, ensuring easy accessibility and quick retrieval of your goods.
Dark Storage Warehouse: If you require light-sensitive storage, our dark storage warehouse is an ideal solution. It provides complete darkness and controlled lighting conditions, ensuring the preservation and integrity of light-sensitive goods.
On-Demand Storage Warehouse: Safa Movers offers on-demand storage services for businesses that require flexible and scalable solutions. With our on-demand warehouse, you can easily adjust your storage capacity as per your evolving needs.
Product Storage in a Warehouse: Our warehouses are designed to accommodate a wide range of products. Whether you need to store consumer goods, electronics, or perishable items, we have the infrastructure and expertise to handle diverse storage requirements.
Raw Material Storage Warehouse: If you need a dedicated space for raw materials, our warehouses provide a secure environment for their storage. We ensure proper handling and organization, enabling efficient production processes for your business.
Industrial Warehouse Storage: Safa Movers caters to the unique storage needs of industrial businesses. Our warehouses are equipped to handle heavy machinery, equipment, and bulky materials, ensuring their safety and accessibility.
Temporary Storage Warehouse: If you require temporary storage during business transitions or seasonal peaks, Safa Movers offers flexible short-term warehousing solutions. You can store your inventory conveniently until you need it.
Warehouse Storage Business: As a trusted partner for many businesses, Safa Movers understands the intricacies of the warehouse storage business. We provide reliable services that align with your specific industry requirements.
Storage and Warehousing Solutions: Our comprehensive storage and warehousing solutions ensure that your goods are safe and accessible whenever you need them. With Safa Movers, you can focus on your core business while we take care of your storage needs.
Cost of Warehousing: We offer competitive rates for our warehousing services, tailored to meet your budgetary constraints. Our pricing structure is transparent, with no hidden costs, allowing you to plan your expenses effectively.
Warehouse Handling Charges: Safa Movers provides cost-effective warehouse handling services, minimizing the manual labor required for loading and unloading your goods. Our trained staff ensures efficient handling to prevent any damage during the process.
Temporary Warehousing: Our temporary warehousing options are designed to offer flexibility for businesses facing temporary space constraints. You can store your inventory with us for a specific duration until you have a permanent solution in place.
Warehousing Storage Solutions: We provide holistic warehousing storage solutions, encompassing inventory management, order fulfillment, and distribution. Our streamlined processes optimize your supply chain, reducing costs and enhancing customer satisfaction

.
Warehousing & Storage: Safa Movers specializes in integrated warehousing and storage services. We ensure seamless coordination between storage and distribution, providing you with end-to-end solutions for your logistics needs.
Temporary Warehouse Cost: Our temporary warehouse solutions offer cost-effective storage for short-term needs. You can avoid the high costs associated with establishing and maintaining your warehouse while enjoying the benefits of professional storage facilities.
Small Warehouse Storage: If you have limited storage requirements, Safa Movers offers small warehouse storage options. Our compact spaces are ideal for businesses with smaller inventory volumes, providing a secure and efficient storage solution
Our expertise in moving, packing, storage & warehousing, etc enables you as an individual or businesses to relocate at affordable tariffs from Storage and warehousing companies in Sharjah, UAE. We take care of all your requirements in house with a skilled and experienced faculty as the leading Storage and warehousing company in Sharjah. As the leader, we ensure your requirements are fulfilled here at Safa Movers. We also provide a 24 hours open call support to all our customers. We are at your doorsteps to take your Storage and warehousing and make it happen with zero hassles and tensionless for you as a customer of Safa Movers in Sharjah, UAE.