Looking for packers and movers in Sharjah? Get fast and hassle-free moving services from packers and movers in Sharjah. The best choice for packers and movers, flat shifting in Sharjah is undoubtedly Safa movers and packers, providing quality moving services for years and still continues.
Equipped with well trained professionals, we can proudly call ourselves the best Packers and movers in sharjah. Another essential matter we take care of is about rendering the services on time. We also provide office moving services such as reconfiguration of the present office by creating a space plan and maximizing the productivity.


Packing and moving is not a simple task for a person who is engaged in many other works and it even includes several other challenges. It requires good planning, systematic executing and above all a lot of time. If done in a lazy manner it could result in a financial loss. So it is always best to leave the responsibility of packing and shifting to a movers in Sharjah.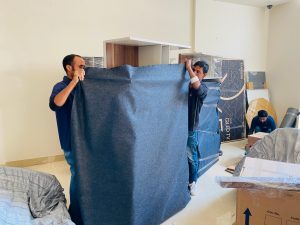 If you are in search for the most reliable, affordable and the best service providers in packing and moving then you have visited the right column. Safa Movers is the exact choice for excellent packing and shifting services.
Safa Movers is primely concerned about the value of our customers and offers a no Damage Guarantee. In case of any minute damage to any of the possession a complete replacement is offered by Safa Movers in Sharjah. The moving, loading and unloading will be done at the best manner ever.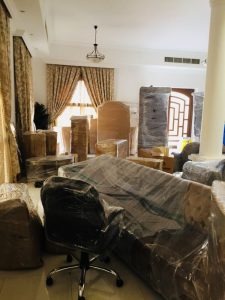 As one of the best packers and movers in Sharjah, we Safa movers provide the best quality of work from professionals in an affordable amount within a short term period. Most complicated part of relocation is the packaging of various goods. We have to make sure that the goods do not get damaged during the shiting process. With us, you will get a good experience at the time of shifting and relocation without any worries.
We understand every need of our client and we provide the best quality of work with our skillful team. We Safa movers always try our best to give our customers the best experience at the time of shifting process without any worries. Our professional team of movers makes you feel at home even after shifting.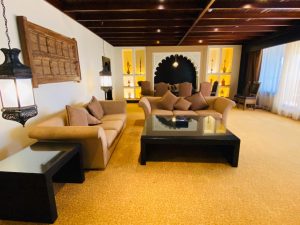 We Move all products to your all-new location and all through Sharjah. We offer good quality services at an affordable cost. We also guarantee safe and secure storage spaces at the time of the relocation process. We also take your suggestion about packing different items. These factors made us one of the leading packers and movers in Sharjah and all over the United Arab Emirates.
To make a wise decision is the greatest challenge and you should be extremely wise and opt for the leading packers and movers in Sharjah that are the Safa movers who offer the most professional guidance and work in a short period of time. We will serve you a secure and effective move. If you want the best packers and movers service you are in the right place, We Safa Movers provides the best packing and moving service in Sharjah.
Reasons to Choose Packers and Movers in Sharjah to Move Your House
No Hassle
The biggest reason to choose Safa packers and movers in Sharjah is that you will be free of all types of hassles related to the moving process. One of the biggest hassles while moving your flat is the packaging. It is a necessary thing to keep your belongings safe. You do not have to worry about this too. The Safa packers and movers are enough to handle this work too.
Safety
Instead of moving your items on your own and cause damage to them, you must choose a professional to do this. The Safa packers and movers in Sharjah are highly experienced in this field.
Fast
If you are planning to move your household and other personal items on your own, this is going to take lots of time. No matter how many things you own, it will take lots of time to plan and organize everything for the move. So, it is better to be with someone who knows how to do these things. We Safa movers and packers in Sharjah will move all of your items on the given dates or before that.
Why should you choose Safa movers and packers in Sharjah
Our comprehensive list of relocation services executes the packing, loading, unloading, and transporting your goods in a secure manner.
Who doesn't want to get the best deal for relocation services? If you are looking for the same then you can choose a trustworthy moving company on whom you can put your entire task under any conducive circumstances.
For this reason, only, we Safa movers and packers in Sharjah are serving our reputable clients with all types of services related to packing and moving of your goods all across the UAE. There are many benefits that you can get from us.
Our Packaging process is done under the supervision of senior executive or relocation experts with our professional team and trained labors to pack and move customer goods safe and secure.
We, Safa movers and packers in Sharjah always do our best to make packing and moving smooth and hassle-free. We value our customer's goods according to that packaging material is selected and the quality of packing material is used in order to avoid damage and brokerage during transit.
Moving of household goods and commercial goods is performed with different vehicles according to customers' needs and requirements of household goods.
Portable homes are designed especially for relocation or moving of goods. We, Safa movers and packers in Sharjah use closed body container ie large or small based on the different needs of people for moving their household belongings. We use trusted and reliable drivers and time-bound moving your goods.