Are you planning to move your office?
Let's discuss and make your office relocation in  Sharjah as stress-free as possible!
Contact us for smooth office relocation – 971 65393115

Do you know which move is the most daunting task? Indeed it is office relocation. 
Because
You will experience disruption in business hours and surely, it will lead to a potential loss of productivity and revenue.
Moving an office involves various expenses such as packing, transportation, setting uputilities, and other unknown expenses that may come to the track. So, you are afraid of its impact on your budget.
If you are moving your office and you don't hire professional movers in Sharjah, your employees may be involved in packing, unpacking transportation. It will significantly cause downtime where your employees are unable to work efficiently and effectively.
Whether you are moving a small business or a corporate office, it consists of various infrastructure and other furniture. Glitches and delays in this process can cause significant setbacks.
You may face potential logistical challenges because moving office furniture, and sensitive documents require careful planning and coordination to ensure a safe and timely arrival. Any delay or disruption can soar your stress level up.
Why give room for worries?
Hire us for your office moving service in Sharjah
How can we alleviate your worries as expert office movers in Sharjah
We have various Office moving services in Sharjah. With the assistance of expert professional movers, years of experience, and using advanced technology. We are ready to make your office moving in Sharjah as stress-free as possible. 
Want to get more details?
Office moving services in Sharjah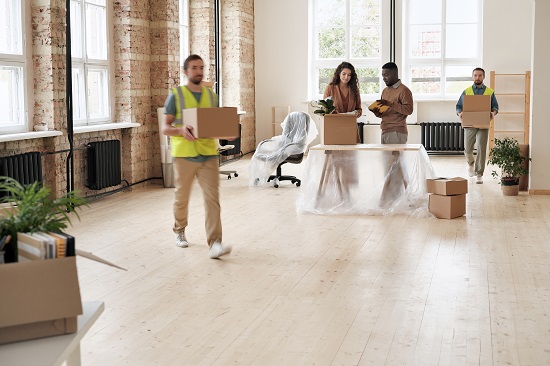 We are proud to announce that we got five-star reviews for Sharjah office relocation services in the United Arab Emirates. It is due to our expert packers, efficient transportation and for providing hassle-free moving service. No matter, what kind of office is yours, we are ready to help you. 
Office furniture movers in Sharjah 
Our expert movers in Sharjah is ready to handle all kind of furniture moving in Sharjah. Our moving process involves right from carefully packing the delicate items, and arranging transportation considering the distance and traffic and we ensure your furniture arrives on time as well as in good condition. 
In short, you have complete peace of mind. We are just a call away.
Call us – 971 65393115
Sharjah Office Shifting service 
An office shifting cause severe headaches, right? Why suffer? Hire us! Our Sharjah relocation packages will be a medication for your relocation headache. We ensure smooth office shifting projects in Sharjah. Remember, all our movers are experienced, efficient, and reliable office packers and movers.
Sharjah Commercial office movers 
If you are searching for commercial office moving packages, you have reached the right place. Our team of moving experts will provide dedicated service and worry-less moving across Sharjah. 
Corporate office movers in Sharjah
Moving a corporate office can be tiresome. Hire us as your corporate office moving partner and take the burden off your shoulder. We are happy to assist you with budget-friendly office moving packages in Sharjah.

Sharjah Business Relocation Service 
Relocating your business to Sharjah is no more complex. Please don't make it complicated. We are ready to assist you to relocate your business to the city or outside the city.
Sharjah local office movers
Office moving is not a mundane task if you hire a professional moving service. if you are running a small business or want to set up an office in another location. We welcome you wholeheartedly wit affordable office packages in Sharjah.
We are a bit different in the way we handle office moving services in Sharjah Find out how? 
Customized Solutions
Get customized quotes for your unique needs. Our tailored office moving service address your unique need like flexible scheduling, phased relocation, or specialized packing and handling techniques. No matter how difficult your moving will be your goals are, contact us for an easy and smooth relocation.
Insurance Coverage and Risk Management
We are one step ahead to tackle unforeseen situations like loss, damage, etc. That's why Office movers that prioritize risk management and provide comprehensive insurance coverage can offer clients peace of mind.  
 Expert Packing and Unpacking Services
Don't spend your valuable time packing and unpacking. Hire an expert office service they have the necessary packing materials, organize items efficiently, and label everything clearly. When you reach your new office, you won't spend hours searching for essential items. They will do it on the behalf of you and offer complete peace of mind. 
Safe Transportation and Logistics
 Want to take care of your expensive item, fragile electronics, and important documents? We are just a call away, with the necessary types of equipment, and sophisticated technology. we are ready to make your office moving in Sharjah as stress-free as possible.

Minimize Downtime with Our Timely Office Moves
 We understand how to Minimise downtime during office moves. It requires thorough planning and clear communication. So, we start early, create a detailed timeline, and ensure maximum efficiency in the process. Are you ready to work with a professional moving company that understands your downtime concerns?
Office relocation is done perfectly by Safa Movers. Our dedicated team reaches the spot and makes a thorough inspection of what is to be done following on site assistance to fix the office equipment. Then more staff reaches the place and starts unpacking the items and starts the moving process. We do the entire packing and moving in such a way that your business isn't affected.
The special shifting assistance team will keep on giving updates about the move to the customer. Even though we manage it throughout we ensure that our customers have complete control over the entire moving.
With Safa movers, you can leave the shifting on to the experts who will plan, organize and ultimately undertake this process of relocation, saving your time, money, and even business. With great offers and a professional team of skillful members, you can plan your business as we are planning your shift.