We offer premium moving services across Fujairah at a competitive price. We are here to 
assist you if you are looking for the most trusted movers in Fujairah with 100 % responsibility.
Hire us for easy office moving – 971 65393115
Movers in Fujairah

–

How can we help you?

As a leading mover and packer in Fujairah, we are aware that each move is unique and we provide customised solutions to make your relocation as easy, convenient, and stress-free as possible.
Residential Moving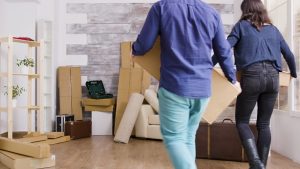 Let's take the burden of moving from your shoulders. You can sit back and relax, while we handle the heavy lifting for you. No matter, how large your furniture is or how fragile your crockery is. We ensure everything is safe and the residential move is smooth.
Office relocation 
When you hire movers and packers in Fujairah for your office move, you don't need to worry about any delicate electronics or bulky furniture relocation. We ensure everything stays organised and causes minimal disruption to your daily office routine. 
Furniture moving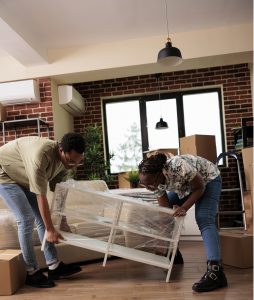 If you are dealing with stairs, narrow hallways, or any other obstacles, moving furniture can be daunting and physically demanding. When you hire movers In Fujairah, they have the necessary equipment to handle these challenges and make the move smooth and efficient.
What makes us unique among other packers and movers in Fujairah?
Customised service:We offer personalised service. So that, you only pay for the service you need and all your belongings are handled with care and attention.
Advanced Equipment: we use the latest technology and equipment to ensure your belongings are transported safely and efficiently. 
Timely Delivery: We know how important a timely move is. We work hard to ensure that your belongings are delivered on time because we plan efficient routes and schedules to minimise delays and ensure prompt delivery. 
Complete moving solution: We offer a wide range of moving services in Fujairah including packing, loading, unloading, unpacking, storing, etc. So, it makes your move convenient and tension-free. 
As an eminent mover and packer in Fujairah , we are proud to say that we possess all these qualities to make your relocation easy, efficient and cost effective