Reliable Apartment Moving Services UAE
Apartment moving is a tedious task which requires lot of work and time. Safa movers provides you with the best services in moving your things in the apartment. You need not waste your quality time in packing, unpacking and installing. Leave it to us and experience the best services provided by the perfect movers in the industry. We have ample human resources that are determined to provide perfect service to our clients. Safa movers is always at your doorsteps to reduce the stress of apartment moving and help you make your apartment beautiful.


Safa movers offers entire support to the family throughout the whole packing process. You need not worry about safety issues. Your goods are safe with us. Feel free and get your things packed in the best way as possible. We are the best apartment movers in Dubai. Our team of experts suggest valuable advises or creative tips which may add beauty to your apartment. Time management is one of our best quality which we have maintained strictly since the beginning.
Get the best quote for your move
If you're moving to Dubai or anywhere else in the UAE, it's important that you get quotes from different moving companies. You should never just accept the first quote you get and start planning your move around it. Getting an estimate from at least three different apartment movers will help ensure that you get a fair deal on your move, no matter what type of relocation service(s) you need.
There are many reasons why getting more than one estimate is important:
It gives us an idea of what other people are paying for similar services, which can help us negotiate with our moving company for better rates.

We may find out that our current idea about what we need isn't accurate—for example if we thought we only needed packing materials but then found out that we also need transportation between locations (like from apartment to storage unit). Or maybe we thought our belongings would fit into one truck but they don't because they're bigger or heavier than expected!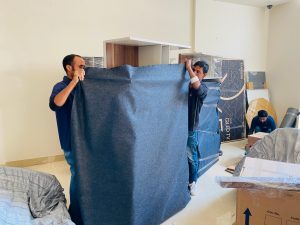 Flat, office and villa removals
With many years of experience, our company provides reliable and professional flat, office, and villa removals in Dubai. We have a flexible and stress-free moving service for every customer. You can rely on us for a smooth move from start to finish. Our storage facilities are located throughout the emirates so you can be sure that your items will be safe until you need them again.
Professional Packers and Movers Solutions
Packers and movers in Dubai

Villa shifting in Dubai

Office movers in Dubai
Safa Movers, packers & movers provide all types of local and international moving services like Flat, office, and villa removals. We have the best professional men who can handle your valuable goods with care. They are very careful about how they pack your belongings. We provide flexible and stress-free service to our customers so that they can get their problems resolved easily without any hesitation or delay.
Meet the leading apartment movers in Dubai, who provide cost-effective shifting services.
Safa Movers are the most reliable apartment movers in Dubai. We offer a wide range of services, including:
Packing and Unpacking

Local Shifting

Long Distance Shifting

Warehousing & Storage Service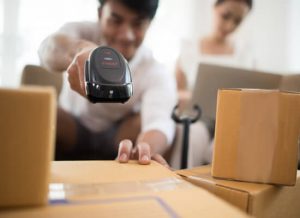 Flexible and stress-free service
The service is flexible and stress-free. They will ensure that the packing of your belongings is carried out with care, using special materials to protect delicate items. No hidden charges are applied and no extra charges are levied for any kind of extra services required during the move.