To move your goods safely to a new place is a tough task. It is often preferred to hire a mover company for performing such critical packing and moving. Especially for a long-distance move to shift fragile goods systematic packing must be done.
Such efficiency in packing is derived only through years of experience which is the signature of Safa Movers. Whatever may be the size of the good or whatever it is made, Safa movers in Ajman ensures a safe and no damage shifting of goods and valuables.


You can completely trust Safa movers in Ajman. With some quality packing materials in hand, packing may not be quite easy. To pack in a systematic way so that less space is consumed during shifting is one of the major challenges in shifting. This can be overcome only by experienced staff.
We at Safa Movers have experienced and dedicated staff who have performed all kinds of shifting and packing throughout these years and perform this as simple as lifting a baby.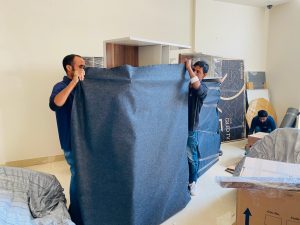 So making the right choice in selecting the packers and movers is required. Or else you are going to suffer a huge financial loss and your valuables are going to be damaged. Safa movers in Ajman ensure a No damage guarantee and also replaces the item if any damage is caused. We are keen on our customer's satisfaction. All the queries of the customers are given answers in the most polite manner ever. Safa movers in Ajman provide its services round the clock.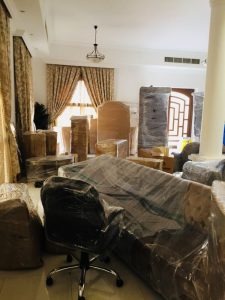 Join hands with the best packers and movers in Ajman to experience quality services. Safa movers are the most affordable movers in Ajman. However, this doesn't mean that we compromise in the standard of our services. We use only international branded materials for packing.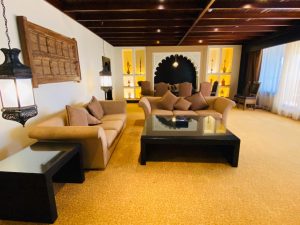 How Safa movers and packers in Ajman make moving services efficient
For us, making moving journeys both efficient and enjoyable is as important as the move itself. How do we do this? Through our one-stop moving solution, we Safa movers and packers in Ajman provide the best moving services that can be fully tailored to your individual requests.
We Safa movers and packers in Ajman give you the control to customise exactly what you need, and when you need it. From home to new home and beyond, your move coordinators will be with you every step of the way.
Even after you've settled into your new home, don't hesitate to contact Safa movers and packers in Ajman with any further requests. We are happy to maintain a close relationship with our network of active movers, working to ensure your moving journeys continue on the right path.
We also provide a secure storage & warehousing service in Ajman for all your possessions. Contained within our storage units at our 24/7 Ajman warehouse, your belongings will remain secure for as long as you need them to be. Give us a call and we'll either pack it all for you.
International Moving
Safa Packers and Movers in Ajman are pledged to offer prompt and specialist overseas moving services with a tinge of uniqueness. We have upgraded knowledge and proficiency, which has helped us to help out you in moving across the globe in an expedient and suitable way.
Our diligent team of professionals performs dedicatedly and is well versed with the law of other countries that form the core of the International Packing and Moving Process. We endeavor to suppress the intricacies and confront that are brought upon when the arena is too big as it compels to beat international frontiers.
We ensure first-rate packing materials, skilled manpower, and advanced technology to succeed in moving your valuable goods from anywhere in India, to a new country with totally different customs, rules, and language.