Do not worry any more about moving companies in UAE. Safa movers have established their services in UAE to relieve the stress of the customers in packing. The ultimate experience of packing can be experienced by the UAE residents. Branded package materials are used to do the packing. Safa Movers also provides a special team for shifting assistance which keeps in contact with the customers from the beginning of the process. A complete plan of the entire shifting is made and executed accordingly. Efficient packing and moving at reasonable rates makes Safa movers the most reliable one in UAE. When it comes to local residential shifting or office moving or packaging or any relocation requirements, we at Safa Movers are the best residential movers in UAE
.


Safa movers are keen in delivering a lot of services with the most accuracy ever attained. This makes it the best choice among other local moving companies in UAE. Time management is one feature that Safa movers sticks on to. We are proud that we have never compromised on timely delivery till date.
Best Local Movers in Dubai
A large number of people move to the city of Dubai for a variety of reasons, including tourism, business, travel, or employment. The massive influx of people moving to Dubai from all over the world has increased the demand for local packers and movers in Dubai.
It can be difficult to locate local movers in Dubai, but Safamover is one of the best. Because of the discretion and credibility we provide, Safamover is regarded as a highly competent moving and packing company in Dubai.
With commitment, diligence, and top-notch services for our clients, SafaMover has become recognised as one of the best local movers in Dubai.
Safa Moving company in Dubai always ensure a reliable and high-quality moving service. We provide the most qualified team of professionals with training and experience for all moving and packing services. Our local movers in Dubai provide dependable, open, and reasonably priced relocation services. Our customers can customise the moving and packing service to meet their specific requirements. The packing supplies we use in our moving service are all of the highest quality. We use cardboard, bubble wrap, large boxes, waterproof containers, and other materials as needed. Safa's local moving company in Dubai can provide you with a reliable and competent moving and packing service.
professional movers' services

dependable packing and moving

Customer fulfilment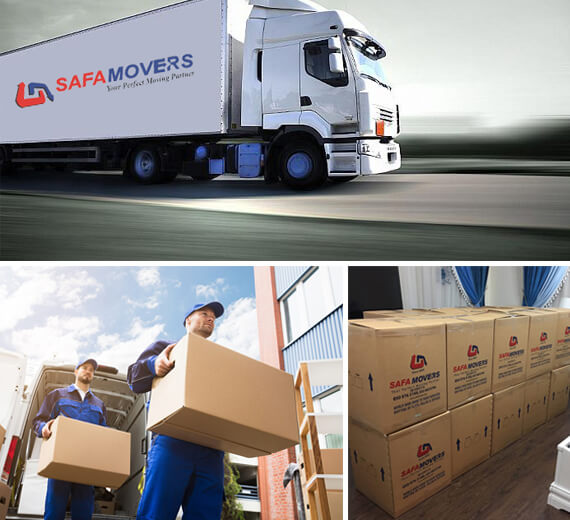 Why You Should Choose Safa Movers?
Safamover prioritises client satisfaction because our clients are everything to us. We have previously worked with clients from Dubai and other countries. This is simply to reassure our clients that we have a proven work ethic.
Transportation: We are one of the local movers in Dubai that provide international moving services, assisting our clients with the documentation process and insurance of goods. Sabamover provides proper transportation services to our clients, whether it is by roadways, shipping, or airways, we make sure to take the best and most convenient route that will save you time and money.
Pricing: Safamover offers its clients high-quality services at very reasonable prices. We make every effort to deliver your goods on time and at the lowest possible cost.
Time utility: Moving goods and services requires effort; safamovers ensures that the client's task is completed within or before the time frame specified, ensuring that there is no loss of time or effort on the client's part. You can also be confident that your goods will be delivered on time and with proper safety and security.
End-to-End Moving Services: From paper to reality, safamovers provides quality services ranging from documentation and transportation of goods to delivery on time with proper unloading services. We always feel a sense of responsibility to provide the best services to our clients because we are the best local, professional movers and packers in Dubai.
The Benefits of Safa Local Movers in Dubai
Hiring experienced movers in Dubai will make your move much easier and reduce the possibility of damage to your belongings. Because there are so many moving companies in Dubai, you must choose the best ones to complete the job properly. Your belongings will be safe, and you will be able to relax during the relocation. You can easily rely on local movers in Dubai to provide you with the best packing and moving assistance.
Well organised

Transport

Facility for storage

Zero risk possibility